New Internet Computer (IC) enthusiasts have many of the same questions. This quick start guide is your source to answers for the most frequently asked questions. The IC community and ecosystem is a very vibrant and ever changing entity. As you will find, the IC is a community owned ecosystem. IC enthusiast across the globe create and share applications, services, and content daily. This guide is a link to some of the most informative IC content available. This guide will be updated periodically to include additional information.
What is the Internet Computer?
The Internet Computer (IC) is a decentralized blockchain network of computers hosted in independent data centers spread across the globe. The network is connected via the Internet Computer Protocol (ICP). Software applications and services run directly on the IC in self-contained, cryptographically secured, and replicated environments called canisters. The IC is the first blockchain to run at web speed. IC enthusiasts believe that it will become the new Web 3.0 version of the Internet. For a more detailed explanation of the IC check out the following resources.
---
How do I access applications and services on the Internet Computer?
One of the many revolutionary capabilities of the IC is that users can create a single Internet Identity (II) which will securely authenticate them into any application or service on the IC (as long as the application has integrated with II). The days of usernames and passwords will soon be a thing of the past. The first link below is to the II demo from Dfinity. You will also find a link to the II Logon page where you can create your II. A few other resources are included to help you learn more about Internet Identity.
---
Where can I find out what applications and services are hosted on the Internet Computer?
The IC ecosystem is growing so rapidly that there is no single complete source for all the available applications and services. New projects are launched nearly everyday and no one can seem to keep up. Eventually, the IC ecosystem will be so large that it will be indistinguishable from the current World Wide Web. However, there are several resources for exploring all the IC greatness. Check out the following lists to find something that interests you.
---
How can I get more involved in the IC Community?
The IC community is very welcoming and friendly. Don't hesitate to find a group to become a part of. There are many Telegram and Discord channels as well as a large ICP contingent on Twitter. There are groups that focus on price, some that focus on the technology, and some are application specific. There should be something for everyone. Be sure to subscribe to ic.community media hub to be notified when new articles are published. Below is a list of some additional places to start.
---
Who are some IC community influencers to follow?
The IC community is packed with great people doing amazing things on the Internet Computer. This list could never be complete, but here are just some of the movers and shakers in the IC community. Start here and you will be able to connect to many other IC influencers. My apologies for not being able to include a comprehensive list.
---
What is the Internet Computer Protocol (ICP) token?
The Internet Computer Protocol (ICP) token allows the IC community to participate in governance of the IC. Additionally, ICP can be converted into cycles used to run websites and applications on the IC via canisters. Check out the Dfinity Foundation articles below for more details about the ICP token.
---
Should I invest in the Internet Computer?
Before investing in the Internet Computer you should research it to see if it is an investment that fits your objectives. Everyone's investment needs and objectives are different. Hopefully this guide will point you to all of the information that you need to make this decision.
The best way to research the IC is to use it and the applications built on it. A new IC enthusiast in the ICPMN Telegram channel recently asked about the best strategy to get involved. Igor Lilic (Dfinity Developer Relations) gave some great advice. Igor's advice was, "Follow builders. Actually use the tools".
Check out more of Igor's response to this insightful question here:
Igor also suggested getting at least a basic understanding of how the Internet Computer leverages WebAssembly (WASM). WebAssembly is an open internet standard that allows any programming language that compiles down to WASM to be run on the Internet Computer. Motoko is Dfinity's native language, but there are other popular programming languages such as C/C++, C#/.NET, Rust, Java, Python, Elixir that also compile down to WASM. This makes web development on the IC open to nearly all of the web development community.
---
How can I get ICP tokens?
Before purchasing ICP tokens you should DYOR (Do Your Own Research). I'm not a financial advisor and this is not financial advice. With that disclaimer out of the way, if you choose to invest in ICP you can purchase it through an exchange that lists ICP tokens as available for trading. No exchanges are listed here due to the wide variability by region. However, you can check these below coin listing sites for a list of exchanges that may offer ICP.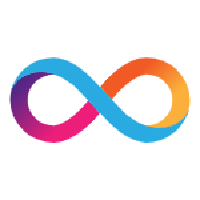 ---
How can I stake ICP tokens to earn rewards?
ICP investors can earn additional ICP by participating in the governance of the IC network. This is done by staking their ICP in the IC Network Nervous System (NNS) which allows them to vote on proposals to change the IC.
Note that in order to stake ICP to earn rewards you must commit to "lock up" your ICP for six months to eight years (or more). This means that once locked up you would not be able to get your ICP back out of the neuron until you have started the unlock process and waited for the lock up period that you chose to pass.
Once you have purchased ICP you will need to create your Internet Identity and then create an account in the NNS. Below you will find resources that explain in more detail the exact process and criteria for earning ICP rewards by staking ICP in the NNS. You will also find an ICP Neuron Calculator below that will help you estimate the amount of rewards that might be possible.
---
What are non-fungible tokens (NFTs)?
NFTs are the rage!!! NFTs are a way of turning art, photos, video, music, and entire static websites into unique digital collectibles that can't be duplicated. That gives them value to be bought and sold. If you don't own an NFT you must go get one (or many). You'll find some links below to help you along the way. You'll even find a tutorial on how to create your very own NFT.
---
How can I check on the status of the Internet Computer?
The Internet Computer Association is an independent members based association that advocates for the Internet Computer network while supporting and coordinating ecosystem participants. Below you will find a couple of sources for monitoring the status of the IC.
---